Jonathan P. Lamb
---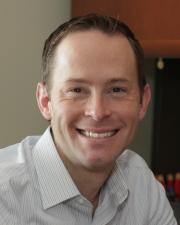 Biography
—
My primary field of study is Shakespeare and early modern textual and linguistic cultures. I combine word history and book history to provoke insight into the dynamic between how texts and writers say things and what they say. As a teacher and scholar, I try to show how this line of inquiry constitutes one of the chief ways in which literary and cultural study impacts the world.
I have recently completed a book, Shakespeare in the Marketplace of Words, about the way Shakespeare responded to—and powerfully shaped—the early modern English literary marketplace in and through the formal features of his works. Whether writing for the page, the stage, or both, Shakespeare wrote in constant interchange with other writers, writings, trends, and ideas. I argue that this interchange occurred first and foremost at the verbal, formal level, and as a result we can best understand Shakespeare's writing practice by scrutinizing how the formal features of his works circulated in an economy of imaginative writing. The book has chapters on things like reflexive pronouns, the word "if," and parentheses.
I have begun work on a second project about the way the printed book acted as a conceptual reservoir in early modern Europe. Books served writers and readers not only as metaphors but as modes of address, so that a preacher could refer to death as a "comma" (rather than a "period") in a man's life and count on the audience to perform a certain amount of conceptual work. Using the 1.6 billion word corpus of the Early English Books Online Text Creation Partnership (or EEBO-TCP), I aim to trace the development, in early modern Europe, of a bookish metaphysics underlying various acts of cultural expression.
Research
—
Early modern drama, especially Shakespeare; history of the book and textual studies; language and form; rhetoric and poetics; digital humanities.