Tyler Sirovy
---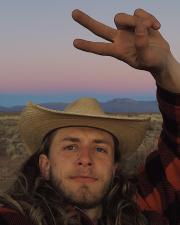 Biography
—
I am a first-year MA student and GTA for the KU English department, and I hold a Bachelor of Arts (with distinction) in Political Science, Philosophy, and Classics from the University of Minnesota--Twin Cities. While I am new to the study of English per se, I am incredibly eager to develop academic interests in Anthropocene poetics, ecological philosophies, and American-ish prose and poetry. Outside of the classroom, I spend my time in the woods and on the water, and in the past I have worked on seasonal trail crews in Idaho and New Mexico.
Education
—
B.A. in Political Science, Philosophy, Classics (Latin emphasis), University of Minnesota - Twin Cities
Selected Publications
—
'A Stoic Face: the phenomenology of Senecan theology.' The Penn Review of Philosophy, forthcoming.