Laura Moriarty
---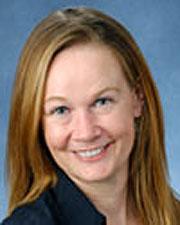 Biography
—
I write literary novels about people of varying economic classes and ages. Some of my novels are historical; some are contemporary. My first novel, The Center of Everything, is a coming-of-age story set in Kansas during the Reagan years. From the start, I set out to write a novel of female adolescence that focused on intellectual and emotional growth, and to keep the first-person voice engaging and also realistic. I like to write about flawed human beings with ordinary lives who are forced by circumstance or their own unquiet minds to reconsider long-held beliefs. 
I read contemporary novels and memoirs, and I'm particularly interested in the way writers use voice, characters, plot, and language to continually engage a reader through a longer work. 
I most enjoy advising ambitious writers working on long, original projects that would appeal to major presses. I advised MFA creative thesis of Tracey Lien; and the creative dissertations of Rebekah Taussig and Kate Elizabeth Russell.  
Research
—
Fiction writing, specifically the novel 
Selected Publications
—
American Heart (HarperTeen 2018) 
The Chaperone (Riverhead 2012); adapted for film in 2018 by Julian Fellowes 
While I'm Falling (Hyperion 2009) 
The Rest of Her Life (Hyperion 2007), Elle Magazine's reader-chosen Novel of the Year 
The Center of Everything, (Hyperion 2003)