Joseph Harrington
---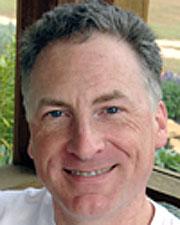 Biography
—
My work as a literary historian has explored the way that a particular genre of literature (poetry) exists in the world – how writers and readers depict it, how they use it, what role it plays in their lives, and how it embodies their fears and desires. My first book, Poetry and the Public, examines these issues as they play out in the twentieth-century US, via debates in magazines, in essays about poetics, and in workshops and slams, as well as in the texts of poems. My current critical interest is "docupoetry" – a poetry that attempts (or purports) to depict – and inflect – historical events.
My poetry collection Of Some Sky topples us into the creepy wonderland of an All-American Anthropocene. Carbon-based organisms sink beneath the neoliberal waves to be reborn as word cartoons; Daddy Sky-god keeps the women in a box that won't stay shut; and Apocalypse Lite will linger for the foreseeable future. This is a book for our contemporary necroculture, where a "faded old billboard sayeth / Good news – / '    US is Lord!'"
Some of my creative work "mashes up" verse, prose narration, lists, historical documents, photographs, and art work, most recently in a multi-genre project about my mother's life and times. The first part to be published, Things Come On, combines an account of my mother's dying with discourse surrounding the Watergate scandal, which was unfolding at the same time. The other volume will combine research and creative writing to tell the story of her life and historical milieu: the work of women artists in the 1930s and 40s; Capitol Hill in the 1950s; the emotional division of labor in postwar families; the experience of being an older parent in the 1960s South.
Research
—
US literatures, particularly post-1900; creative writing; poetry and poetics; mixed-genre writing; documentary poetry; experimental nonfiction; cultural studies; political philosophy.
Selected Publications
—
Books and Chapbooks
Excerpts, Articles, and Poems
"Cotton Still Tops in Area Economy." BAX: The Best American Experimental Writing 2016, Tracie Morris and Charles Bernstein, eds. Middletown, CT: Wesleyan UP, 2017. 81-83. Print.
"Kansas &/or Oz, in the Poetry of Kenneth Irby and Ronald Johnson" (article). Kenneth Irby Special Issue.  Jacket2. 18 Nov. 2014.
"Docupoetry and Archive Desire" (article). Jacket2. 27 Oct. 2011.
Excerpts from Things Come On (an amneoir). Academy of American Poets web site.
Excerpt from No Soap. The Collagist 14 (2010). 
Excerpt from Poetry and the Public. Poetry and Cultural Studies: A Reader, Ed. Maria Damon and Ira Livingston. Urbana, IL.: Univ. of Illinois Press, 2009. 266-284.
"Is Hegemony Leadership?" Who's the Boss?: Leadership and Democratic Culture. Ed. Wil Verhoeven and Hans Krabbendam. Amsterdam: Vrie Universiteit Press, 2007. 17-26.   
"Why American Poetry Is Not American Literature." American Literary History 8:3  (1996): 496-515.
Poems in The Rumpus, Colorado Review, Eleven Eleven, Tarpaulin Sky, Fact-Simile, 1913: a journal of forms, WSQ, and other periodicals.
Awards & Honors
—
Conger-Gabel Teaching Professorship, 2013-2016
Millay Colony resident fellow, 2013
Pushcart Prize Nominee, 2011
Hall Center for the Humanities Creative Work Fellow, Univ. of Kansas, 2010
Finalist, Howard Foundation Fellowship, 2010
Walt Whitman Chair in American Culture Studies, Fulbright Distinguished Chairs Program, University of Groningen, The Netherlands, 2005
Hall Center for the Humanities Research Fellow, Univ. of Kansas, 2000
Mayers Fellow, Huntington Library, San Marino, Calif., 1999
Mortar Board Outstanding Educator Award, Univ. of Kansas, 1998